Published on April 8, 2020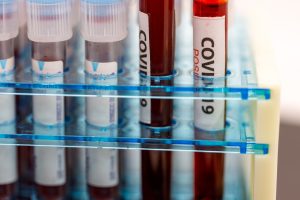 This has been a week of health-giving progress! We have seen increasing recognition of the vitamin D deficiency that must be 'fixed' before we can fully build our immune systems to help us prevent the intensity of such infections, the fact that we are also deficient in magnesium which of course is necessary for the enzymes that help vitamin D get absorbed. Vitamin C is now recognized on a much grander scale to help both prevent and treat infectious diseases. As noted in the Dean recording (below), we think the NEXT immediate steps are for us to very positively offer public health trials/projects in communities, in hospitals, anywhere people want it to help further establish the health benefits of the types of nutrients that can best help us all! I hope you will be able to listen to the recording, and, let us know how you would like to help move forward quickly both with your own individual participation and by helping us provide the resources to provide health benefits to others!
We are building an entirely NEWHealth Organization — a new approach, with added services and benefits, based on scientific information, to provide even more information to all about how their personal health action profile works for them and fits with others. At this time, our focus is testing nutrient levels and their interaction with each other, along with the impact on each individual's health and the benefit of ultimate savings in time and money to all! With an added focus on empowering each individual to be in charge of their own health.
Your input as to how to build this organization 'quickly', to allow GrassrootsHealth to provide more help to individuals and many community groups, hospitals that are interested, medical groups, etc. would be appreciated. Help us quickly respond to the need to demonstrate the greater prevention of (coronavirus) and many other conditions that vitamin D can help, to show how nutrients work together, to show how the use of nutrients and measurement and analysis can build a financial as well as health reward system! You could even help 'name' it — how about the CDP? (Centers for Disease Prevention?)
Please click here to let us know your ideas!

Interview with Dr. Carolyn Dean
In case you missed it, you can listen to the recording here.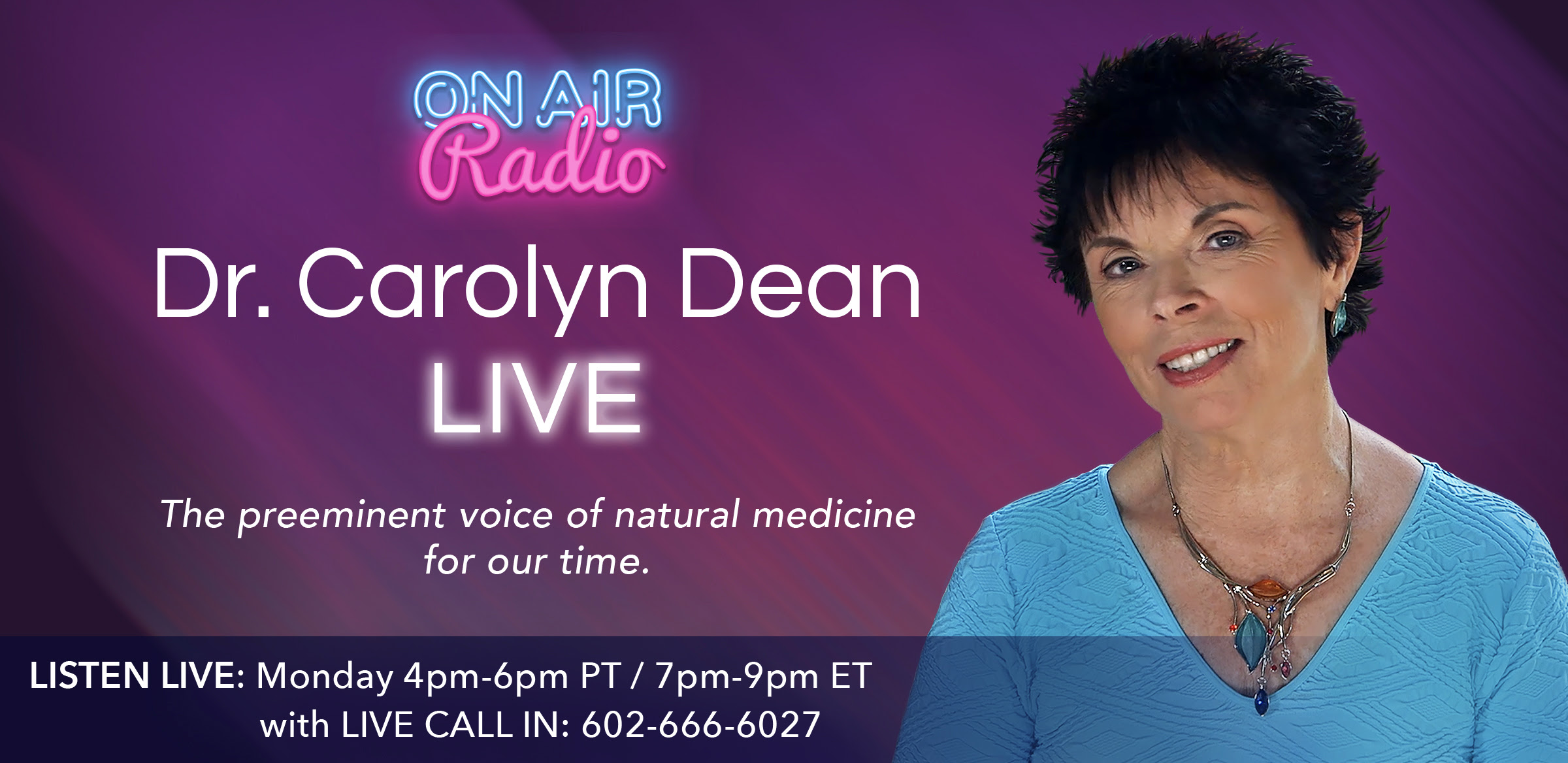 With the world in the grips of a COVID19 pandemic, responsible clinicians, doctors, researchers, and health care practitioners are evaluating a multiplicity of approaches that may reduce the risk of infection and death and support individuals in quarantine.
As the founder and director of GrassrootsHealth, Carole Baggerly is privy to the inside track on nutrient research with a particular emphasis on vitamin D research and the scientific-basis of the role of vitamin D in reducing risk of respiratory tract infections, knowledge about the epidemiology of influenza and COVID-19, and how vitamin D supplementation might be a useful measure to reduce risk.
For this interview, Carole joined Dr. Dean for a thoughtful, leading-edge conversation about the use of multiple nutrients in the prevention and treatment of COVID-19 and the scientific basis of those trends which are happening at the grassroots level as well as around the world. Please tune in to the recorded interview here.
Dr. Carolyn Dean LIVE Radio Broadcast
Every Monday on AchieveRadio.com
4PM Pacific 7PM Eastern
About Dr. Carolyn Dean
Carolyn Dean MD ND has been on AchieveRadio.com for ten years offering practical strategies to improve health, vitality, and well-being the natural way. As a medical doctor, naturopath, certified clinical nutritionist and master of many modalities including acupuncture and homeopathy, Carolyn Dean MD ND authored over 33 books and publications including The Magnesium Miracle, 3rd Edition available exclusively at amazon.com.
In addition to the recognition lavished on her by her many customers, clients, and listeners Dr. Dean has received several prestigious awards including "The Arrhythmia Alliance Outstanding Medical Contribution to Cardiac Rhythm Management Services Award 2012" at The Heart Rhythm Congress organized by The Heart Rhythm Society (HRS), Sept 23-26, 2012 and the Integrative Medicine Award presented at the Sacred Fire Gala in September 2014.
Is your immune system strong enough to help you stay healthy?
Make sure you know your vitamin D level, and take steps to keep it within a target of 40-60 ng/ml or 100-150 nmol/L! Through GrassrootsHealth Nutrient Research Institute, you can also test your essential elements magnesium, copper, zinc and selenium, toxins such as lead, mercury and cadmium, as well as your omega-3 levels, inflammation levels and thyroid stimulating hormone (TSH) level. Find out your levels today! Log on to the test selection page (click the link below) to get your tests and see for yourself if your levels can be improved.
Make sure you track your results before and after, about every 6 months!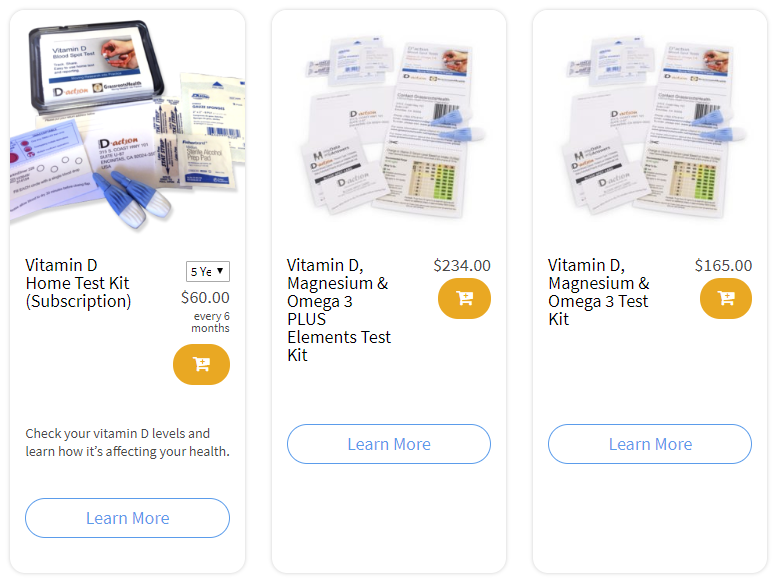 Click Here to Access the Test Page
How can I track my nutrient intake and levels over time?
To help you track your supplement use and nutrient levels, GrassrootsHealth has created the Personal Health Nutrient Decision System called


For each specific supplement, you can track what days you take it, how much, and many other details.  This will help you know your true supplemental intake and what patterns of use work for you to reach and maintain optimum nutrient levels. Check it out today!
How Can You Use this Information for YOUR Health?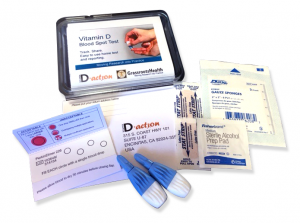 Having and maintaining healthy vitamin D and other nutrient levels can help improve your health now and for your future. Measuring is the only way to make sure you are getting enough!
STEP 1 Order your at-home blood spot test kit to measure vitamin D and other nutrients of concern to you, such as omega-3s, magnesium, essential and toxic elements (zinc, copper, selenium, lead, cadmium, mercury); include hsCRP as a marker of inflammation or HbA1c for blood sugar health
STEP 2 Answer the online questionnaire as part of the GrassrootsHealth study
STEP 3 Using our educational materials and tools (such as our dose calculators), assess your results to determine if you are in your desired target range or if actions should be taken to get there
STEP 4 After 3-6 months of implementing your changes, re-test to see if you have achieved your target level(s)