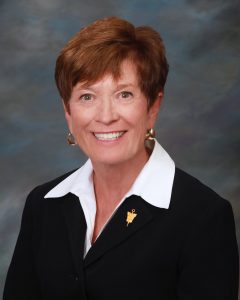 Joan Lappe, Ph.D., RN, FAAN
Professor, Creighton University School of Medicine
Associate Dean for Research
Beirne Endowed Chair in Nursing
National Osteoporosis Foundation 2018 Lawrence G. Raisz, MD Memorial Lecture Award Recipient
Join Dr. Lappe, GrassrootsHealth scientist panel member and co-author to our last two cancer publications, for our first Breast Cancer Prevention Society Subscriber Q&A session on  Thursday, June 21 at 11 am Pacific time to answer your questions about breast cancer and vitamin D.
Sign up to attend:
Become a member of our new Breast Cancer Prevention Society. Attend this session for free.
A $50/year subscription to the Breast Cancer Prevention Society will bring you breaking cancer research information; free quarterly Q&A with our scientists where you can ask questions, get answers; special materials you can print and customize to share with your friends, clientele. And, you'll have an opportunity to share your progress/stories with others.
Click below to subscribe to the membership or to sign up for this Free Q&A session.