Published on June 2, 2023


How much vitamin D we take has a dose-dependent effect on changes in our genetic expression
Vitamin D has a well-known role in calcium regulation and bone health. However, vitamin D deficiency can be linked to the increased risk of many diseases, from heart disease to cancer, multiple sclerosis, neurocognitive function, prenatal outcomes, and even COVID-19. How can it be that vitamin D affects so many different health outcomes? The answer is in our genes!
Vitamin D and Gene Expression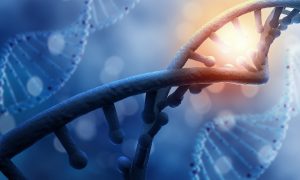 Approximately 2000 genes (and possibly more!) are affected by the activated signaling molecule form of vitamin D [1,25(OH)2D], and at least 160 biological pathways are influenced by vitamin D supplementation. We have recently discussed how immune cells can become activated with vitamin D and how vitamin D inhibits cancer cell growth, all processes that are turned on or off by the action(s) that vitamin D has on specific genes within those cells.
A video presentation by Dr. Michael Holick, "Vitamin D Linked to Gene Expression," explains findings from a previous study conducted showing how different doses of 400 IU or 2,000 IU vitamin D supplementation per day affected the genetic expression and resulting biologic function within certain immune cells. After conducting that study, the hypothesis remained that further changes in gene expression would be seen with doses greater than 2,000 IU/day.
Dr. Holick concluded with stating, "Our data suggest that any improvement in vitamin D status will significantly affect expression of genes that have a wide variety of biologic functions of more than 160 pathways linked to cancer, autoimmune disorders and cardiovascular disease which have been associated with vitamin D deficiency."
Do Higher Doses of Vitamin D Have a Greater Effect?
A randomized controlled, double blind clinical trial by Dr. Holick's group enrolled 30 healthy individuals to take either 600, 4000 or 10,000 IU of vitamin D per day for 6 months. They then measured gene expression in white blood cells to determine if there were differences triggered by higher intakes of vitamin D. Blood levels of parathyroid hormone (PTH) and calcium were also measured and tracked to verify the disassociation between vitamin D's role in calcium metabolism and the other actions of vitamin D.
With an average vitamin D level at baseline of 17 ng/ml (44 nmol/L), 71% of participants taking 600 IU/day achieved a level of at least 20 ng/ml (50 nmol/L), but 86% still had levels below 30 ng/ml (75 nmol/L) at the end of the study, whereas all participants taking at least 4,000 IU/day achieved a level above 30 ng/ml. The effect of vitamin D on PTH levels was limited (said to "plateau") at vitamin D serum levels over 30 ng/ml. In other words, increasing vitamin D intake beyond 4,000 IU to 10,000 IU had no significant additional effect on the levels of PTH once serum levels of vitamin D reached 30 ng/ml. This indicates that the role of vitamin D in calcium metabolism had reached its threshold, with no further effect in that role as vitamin D doses and serum levels increased.
But, vitamin D levels above 30 ng/ml did have effects on many other genes. A significant "dose-dependent" effect was observed for gene expression at all levels of vitamin D intake, meaning the higher the dose the more genes that were affected.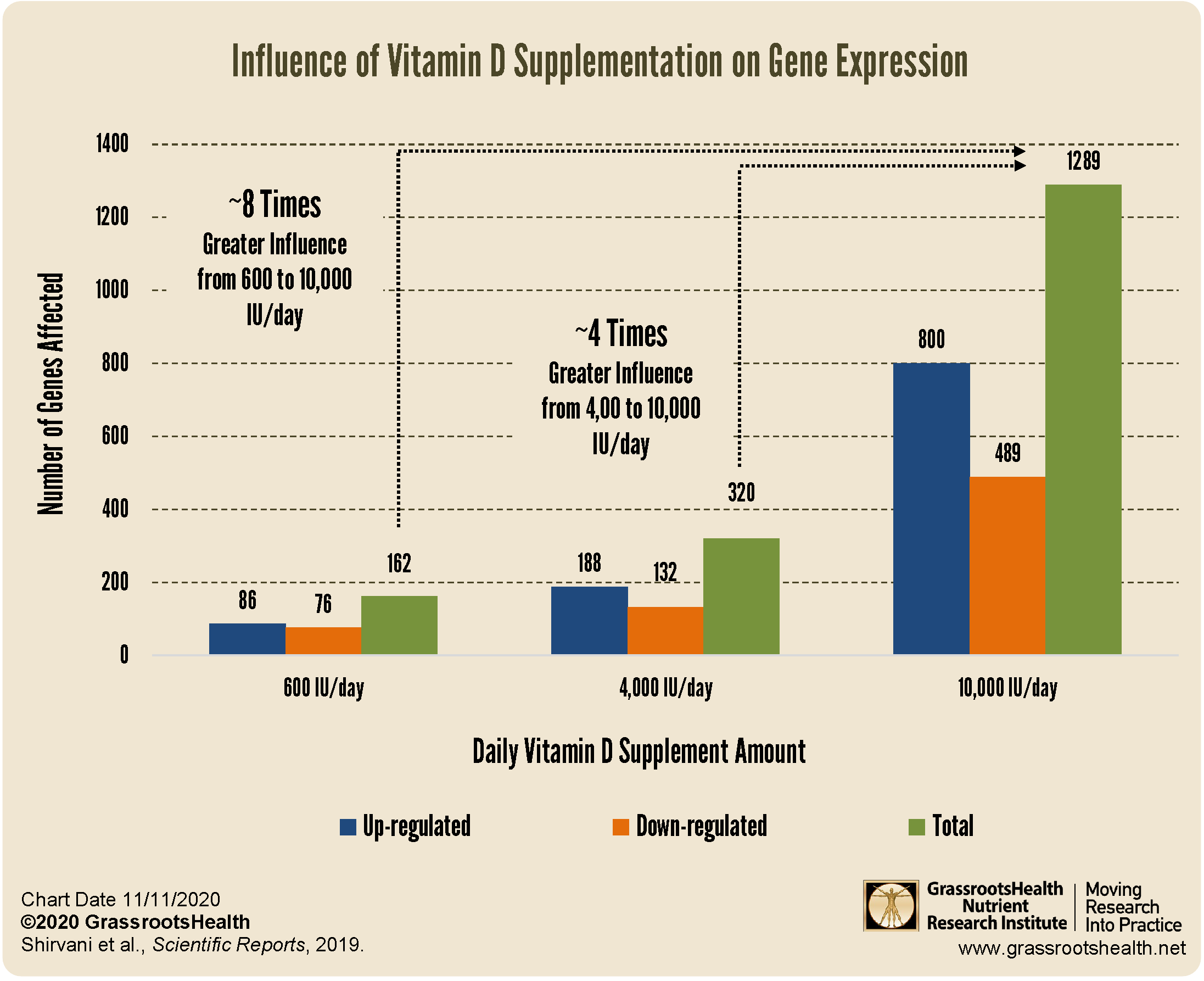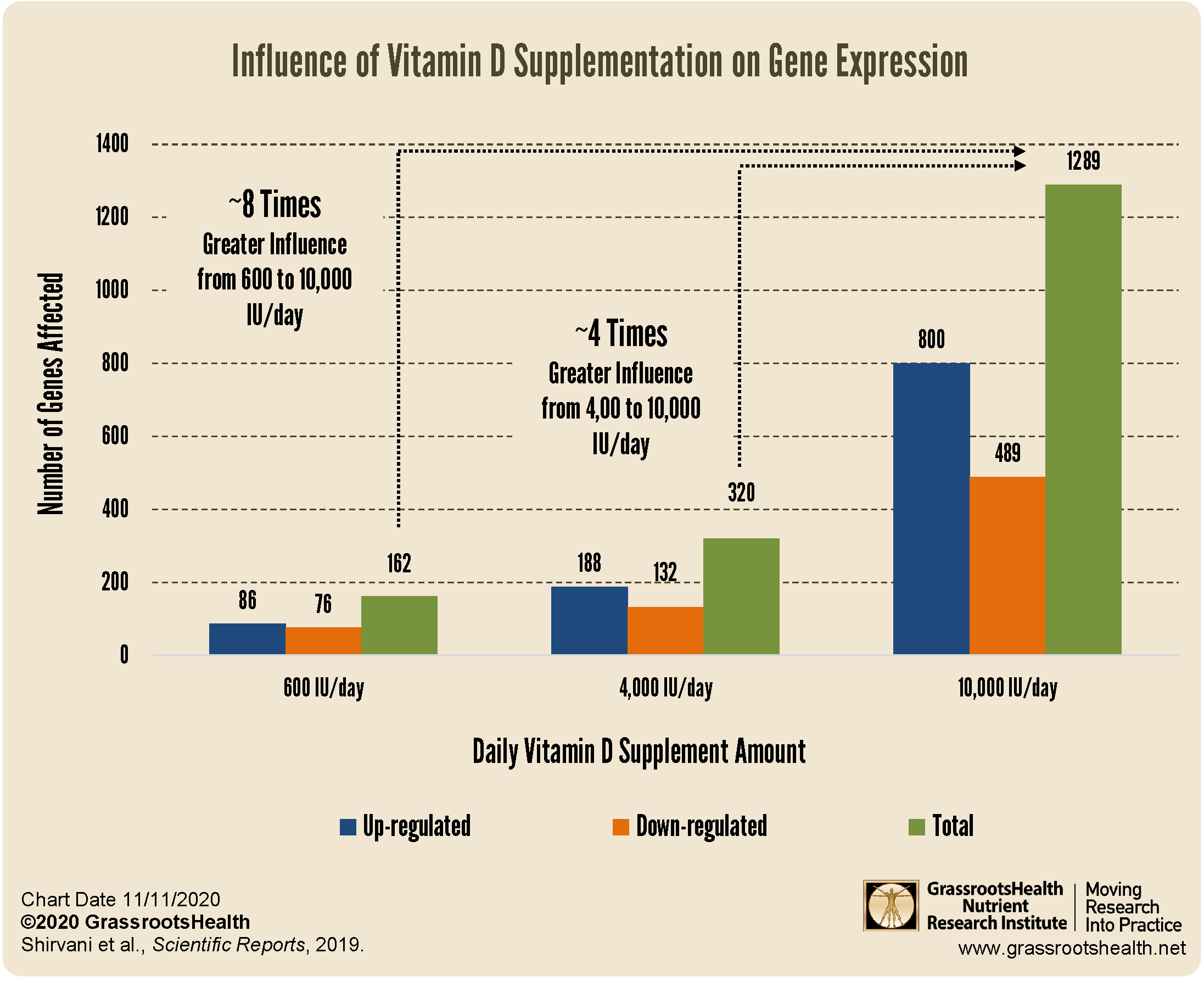 As can be seen in the chart above, there was a 4-fold greater effect on gene expression among those who took 10,000 IU of vitamin D per day for 24 weeks (with approximately 1,200 genes affected), compared to those who took 4,000 IU per day (with approximately 300 genes affected). The difference between the 600 IU dose (with approximately 150 genes affected) and 10,000 IU per day was 8-fold greater. There was variation between individual responses, however, with some participants having a stronger genetic response to vitamin D than others despite similar changes in vitamin D levels.
What does all this mean?
Vitamin D plays a key role in the expression of our genes, and therefore, in the many complex cellular pathways involved throughout the body, in all systems of health. This study validates the importance of vitamin D to human health beyond its role in calcium metabolism and bone health.
It is important to note as well that there were no cases of toxicity observed in any of the participants over the 24 week study period.
Do you know YOUR vitamin D level? Could deficiency be hindering your overall health?
Could a vitamin D deficiency be putting a damper on your health and immune response? Do you know your levels of other immune-important nutrients as well?
Using the GrassrootsHealth Custom Kit Builder, you can create a test kit that measures your vitamin D level and other important nutrients (such as omega-3s and magnesium), as well as your CRP level. Click here to build and order your test kit today – measure your status and take the steps necessary to improve them if needed; make an impact on your health today and for your future! When you know what your levels are, you can determine next steps to take and how much supplementation may be needed if you are not at your target levels.
Concerned specifically about nutrients important to your immune response? Find out levels of these nutrients by testing your vitamin D, omega-3s, magnesium and other essential elements (including selenium), as well as your inflammation levels, with the Immune Boost home test kit offered by GrassrootsHealth. Measuring levels is the only way to know if you are supporting your immune system and whether additional changes should be made, with supplementation, dietary changes, or both.
What Does it Take YOU to Get Your D to 40 ng/ml (100 nmol/L)?
Did you know your health could be greatly affected by making sure you have a vitamin D level of at least 40 ng/ml (100 nmol/L)? Help us help you.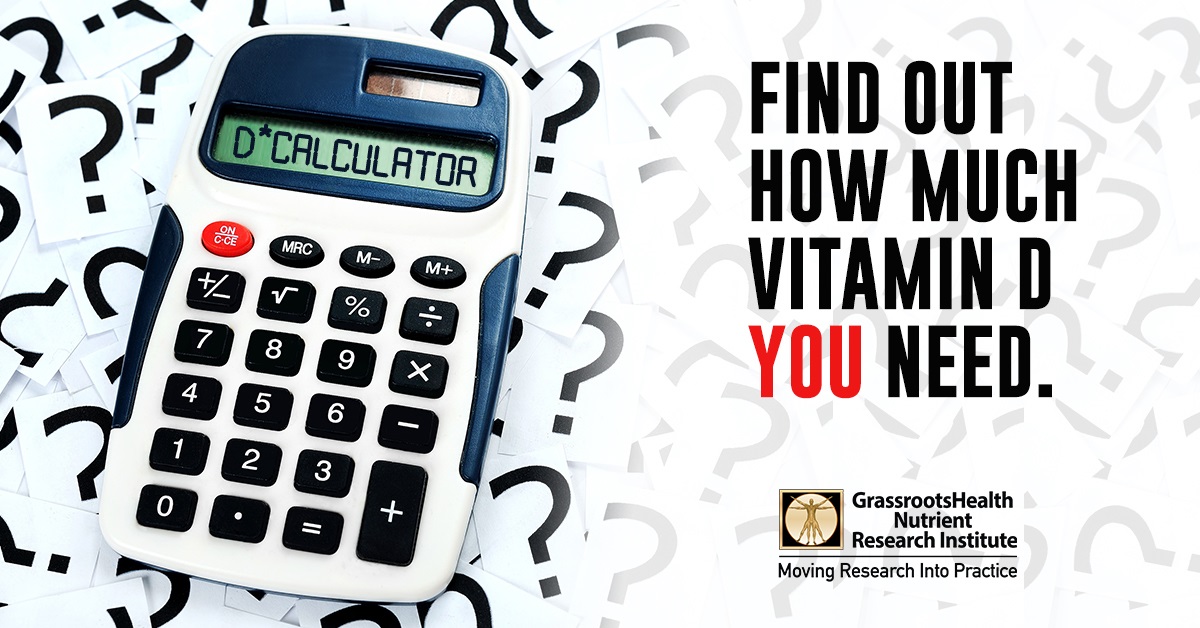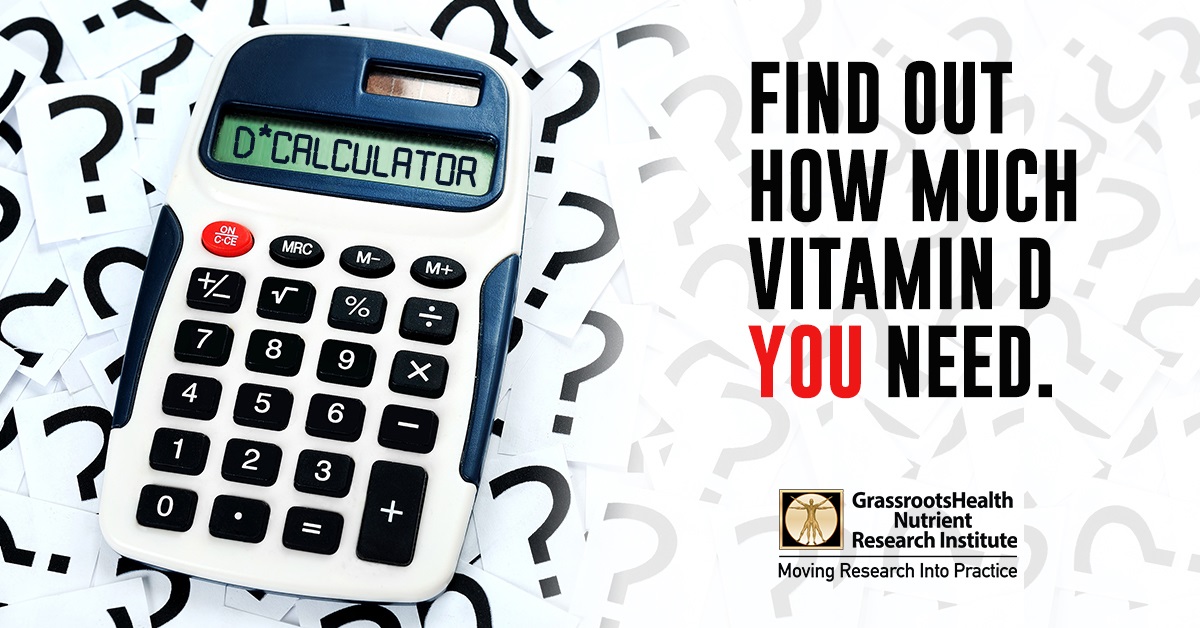 Are You Getting Enough Vitamin D?
The only way to know is to test your levels! Testing versus blind supplementation is essential to know for sure if what you are taking is the right amount for you. Once you test your vitamin D (and other levels) to know where you are NOW, you can account for any upcoming changes in lifestyle over the coming months and adjust your intake to reach (or maintain) your targets.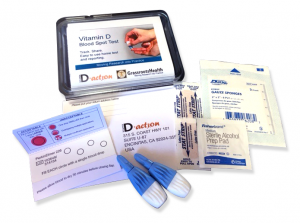 Measure your:
Vitamin D
Magnesium PLUS Elements
Omega-3 Fatty Acids
hsCRP
HbA1c
TSH
Type 1 Diabetes Autoantibodies
Did you know that each of the above can be measured at home using a simple blood spot test? As part of our ongoing research project, you can order your home blood spot test kit to get your levels, followed by education and steps to take to help you reach your optimal target levels. Start by enrolling and ordering your kit to measure each of the above important markers, and make sure you are getting enough of each to support better mood and wellbeing!
Create your custom home test kit today. Take steps to improve the status of each of these measurements to benefit your overall health. With measurement you can then determine how much is needed and steps to achieve your goals.  You can also track your own intakes, symptoms and results to see what works best for YOU.
Enroll in D*action and Test Your Levels Today!
How Can You Use this Information for YOUR Health?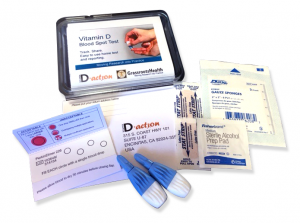 Having and maintaining healthy vitamin D and other nutrient levels can help improve your health now and for your future. Measuring is the only way to make sure you are getting enough!
STEP 1 Order your at-home blood spot test kit to measure vitamin D and other nutrients of concern to you, such as omega-3s, magnesium, essential and toxic elements (zinc, copper, selenium, lead, cadmium, mercury); include hsCRP as a marker of inflammation or HbA1c for blood sugar health
STEP 2 Answer the online questionnaire as part of the GrassrootsHealth study
STEP 3 Using our educational materials and tools (such as our dose calculators), assess your results to determine if you are in your desired target range or if actions should be taken to get there
STEP 4 After 3-6 months of implementing your changes, re-test to see if you have achieved your target level(s)