Published on October 1, 2022

Do you have a breast cancer story to share?  See below for how to share your story through GrassrootsHealth.
---
How Carole's Breast Cancer Experience Sparked the Beginning of GrassrootsHealth
Carole Baggerly was diagnosed with breast cancer in 2005. As she describes it, the cancer was bad enough, but then, she had the treatment for cancer. She had a mastectomy, chemotherapy (which permanently damaged some of her body), and radiation (until she bled), and all of that led her to an intense desire to find a better way to address breast cancer. Through her research and the research of the scientists she met in the months that followed, she found a way to address it – through prevention.
Carole was invited to attend a two day seminar in May of 2007, sponsored by the National Cancer Institute, with researchers from all over the world presenting what they knew about vitamin D and cancer. So much was already known about vitamin D and cancer! Yet what were they going to do with the information? What was the researchers' response to how they were going to get the message out? Carole immediately realized that, while these researchers had spectacular scientific knowledge about the role of vitamin D in cancer prevention, their message would fail to get out without a dedicated "sales" team!
It was from this realization that GrassrootsHealth and D*action were born – to help get the message out of the importance of vitamin D and achieving a blood level of 40-60 ng/ml (100-150 nmol/L), to give access to many individuals who did not have a way to test their vitamin D level at the time, and to further define the health outcomes related to a level within the 40-60 ng/ml range.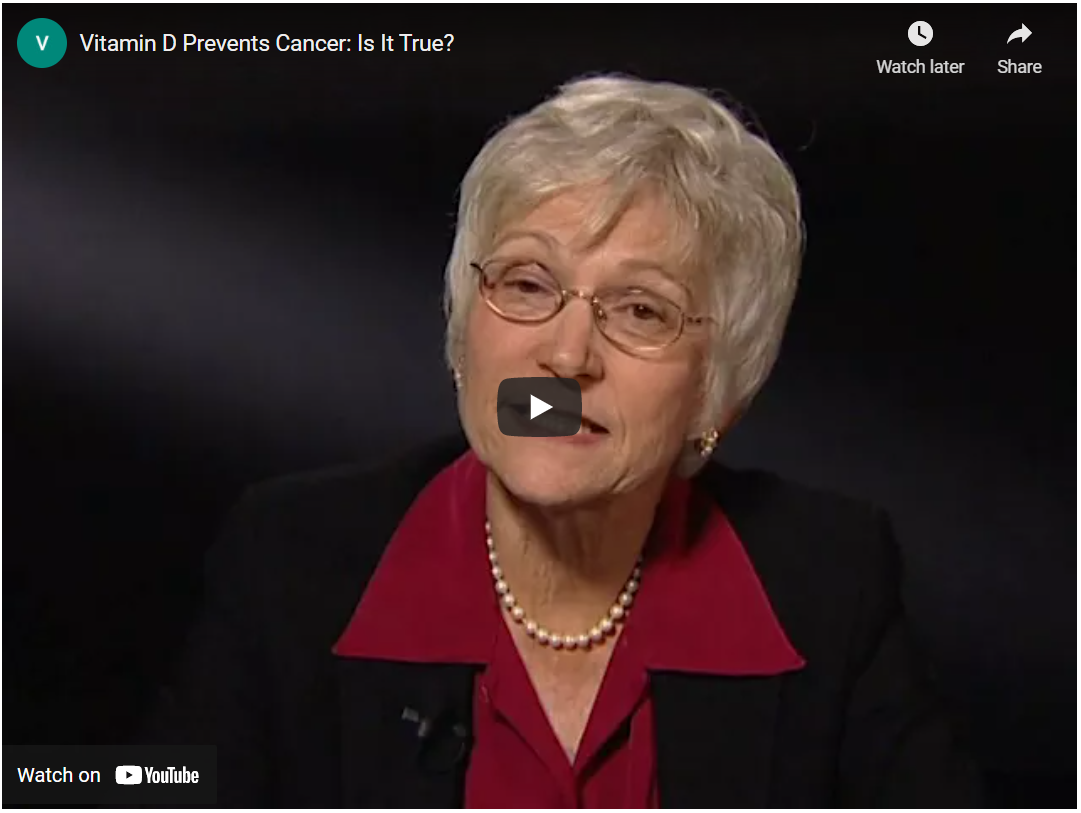 Watch a Video of Carole's Story
AN INVITATION FROM CAROLE

Breast Cancer–How has it Affected You?
Almost everyone knows someone who has had breast cancer or has had it themselves. How has this impacted you? What did it take to 'get through it'?
What has GrassrootsHealth helped you with? How else can we help?
My own 'getting through it' has definitely included family support, feeling cared for; scientists to provide me the 'instant' education that I needed to understand more about my situation. I was very, very afraid of taking a risk I didn't understand better. As time went on, this started with 'the facts', then the history, then many, many people that I still greatly appreciate and need.
Then, taking action to do something to provide some help/protection to others so they could possibly have an easier time: GrassrootsHealth, D*action was formed in 2007. To date, we now have over 18,000 people internationally who have participated.
A clear belief has emerged as time goes on that WE HAVE POWERFUL BODIES! that we need to know more about, and we need to know how to manage (from vitamin D to sunshine, to exercise, meditation).
We'd love to have your story– whether an incident or experience that you can write to me about, and with your permission, we will create a 'Memory Book' of Stories of Breast Cancer.
Method:  Please email your written story to [email protected]. We will read them and contact you with further questions. We want to publish them incrementally… so something we get the 1st week of October could be published the next week. Please include anything you can about how GrassrootsHealth has been able to help you, and what we can do for the future!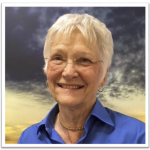 I care about YOU! 🙂
Happily yours,
Carole
---
What is D*action?
D*action started out as a 5 year (now on-going) public health project to provide education and research to SOLVE the vitamin D deficiency epidemic, by measuring vitamin D serum levels, collecting health data from participants, and tracking the health effects of getting to levels of 40-60 ng/ml (100-150 nmol/L).
Take D*action now! We know enough to reduce diseases today with simply improving vitamin D levels.
Measure your vitamin D level (sign up and participate in the study and order your kit today)
Adjust your level (through supplementation, co-nutrients, sun, food)
Re-test to see if you've achieved your target
Spread the word to everyone you know!
For this entire month of October, to bring awareness to Breast Cancer PREVENTION, we are featuring one of our home test kits measuring nutrients related to breast cancer risk – specifically vitamin D, omega-3 fatty acids, magnesium, and selenium – along with other measurements important for overall health.
SAVE 15% (OVER $40 OFF) ON THIS BLOOD SPOT TEST KIT, ALL MONTH LONG!
Use code
BCP15

now through October 31st, 2022.
---
Something This Safe and Inexpensive Can Truly Help Prevent Disease!
ARE YOU GETTING ENOUGH? Measure Today!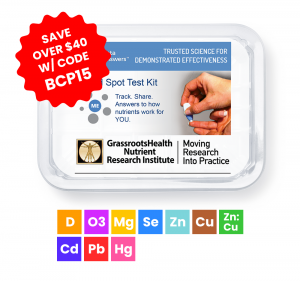 Save 15% to measure your vitamin D with other nutrients important to breast health.  This kit measures levels of
Vitamin D
Omega-3 Index
Magnesium PLUS Elements (Selenium, Zinc, Copper, Zinc:Copper Ratio, Cadmium, Lead, Mercury)
ENSURE HEALTHY NUTRIENT LEVELS BY TESTING TODAY
Having and maintaining healthy nutrient levels can help improve your health now and for your future. Choose which nutrients to measure with your vitamin D, such as your omega-3s and essential minerals including magnesium and zinc, by creating your custom home test kit or take advantage of our special 15% off offer now through the end of October, with our featured test kit combination. Take steps to improve the status of each of these measurements to benefit your overall health. With measurement you can then determine how much is needed and steps to achieve your goals. You can also track your own intakes, symptoms and results to see what works best for YOU.
Take steps for your own health to ensure optimal vitamin D levels – for your family and loved ones as well – by measuring at home today.
How Can You Use this Information for YOUR Health?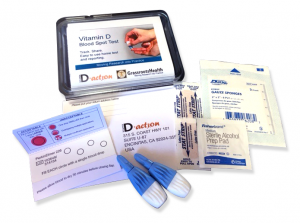 Having and maintaining healthy vitamin D and other nutrient levels can help improve your health now and for your future. Measuring is the only way to make sure you are getting enough!
STEP 1 Order your at-home blood spot test kit to measure vitamin D and other nutrients of concern to you, such as omega-3s, magnesium, essential and toxic elements (zinc, copper, selenium, lead, cadmium, mercury); include hsCRP as a marker of inflammation or HbA1c for blood sugar health
STEP 2 Answer the online questionnaire as part of the GrassrootsHealth study
STEP 3 Using our educational materials and tools (such as our dose calculators), assess your results to determine if you are in your desired target range or if actions should be taken to get there
STEP 4 After 3-6 months of implementing your changes, re-test to see if you have achieved your target level(s)