Published on May 12, 2020


May is Sunshine Month, and one of our biggest goals during the month is to provide you with information on how to use the sun and other sources of UV to benefit your health – and especially, to make vitamin D!
Track your vitamin D from sun exposure today!
Now you can track how much sun exposure you are getting, and track your potential vitamin D serum level – all while getting the benefits of health information from GrassrootsHealth's 1000's of participants!
Try the dminder app to maximize your vitamin D production from the sun.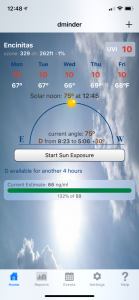 dminder is a free app for your phone that helps you determine when and how much vitamin D your body could make from sun exposure.
You can personalize the app by entering your age, height, weight, skin type and location. Based on your location, dminder tracks the weather and current UV Index and can alert you when it is possible to make vitamin D based on that location. dminder helps you determine proper sun exposure based on how much skin is exposed, alerts you before you burn, and estimates your D production. If you choose to link your dminder account to your GrassrootsHealth participant account, it can even track and send daily vitamin D production directly to GrassrootsHealth!
How it works
After downloading the app, go to "Settings" and complete your profile – this is where you will enter your name, date of birth, weight, height, gender, and Fitzpatrick Skin Type.
In "D Level Management" you can enter your current vitamin D serum level along with your supplemental intake and your target level.
Additional settings, such as notifications and whether you are using a vitamin D lamp, can also be adjusted here.
Link your dminder app to your GrassrootsHealth Participant Account
In the Settings screen, you can also choose to link your dminder account to your GrassrootsHealth participant account. Follow these simple steps:
1.  Click "Studies" on the Settings screen
2.  Click the "GrassrootsHealth Study" toggle button
3.  Choose to share your data with Sun4Health*action
4.  Log in to your GrassrootsHealth account to get your Unique App linking ID by going to daction.grassrootshealth.net/login
5.  From your GrassrootsHealth dashboard, go to the "myAccount" dropdown on the upper right of the screen, and choose "Connected Apps"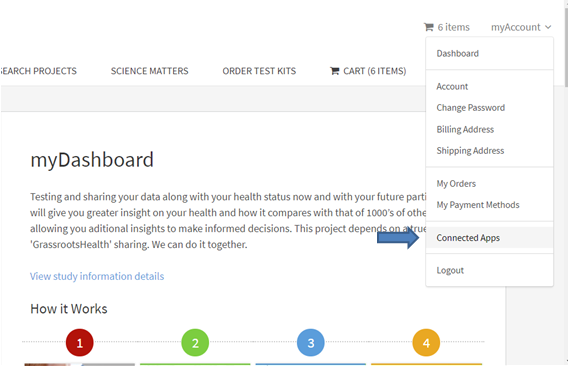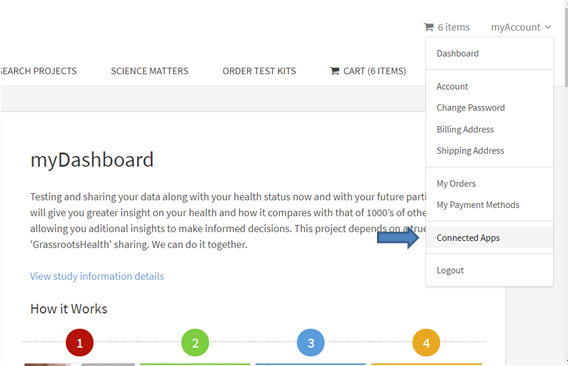 6. Enter your dminder Project App ID from your GrassrootsHealth account into the dminder app and click "Link to my account"
Your app will then show the GrassrootsHealth Study toggle as green, and refreshing your GrassrootsHealth account page will show it as connected as well!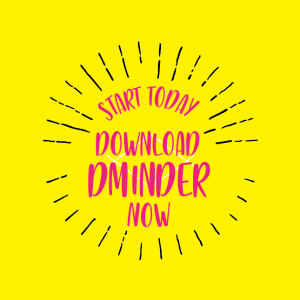 Click to go to the dminder website
Or go to your app store and download dminder on your mobile device
Are You Getting Enough Vitamin D to Help Yourself?
We're in a time of great crisis that could be greatly affected by making sure you and everyone you know has a serum level of at least 40 ng/ml. Help us help you.
Do you know what your vitamin D level is? Be sure to test today to find out, and take steps to keep it within a target of 40-60 ng/ml or 100-150 nmol/L! Give your immune system the nutrients it needs to support a healthy you and protect yourself from unnecessary diseases.
GrassrootsHealth is moving forward by using science to drive global action, with using either clinical trials with our key researchers or by doing community Field Trials with individuals or other organizations. Please let us know if you are interested and how we can quickly setup your projects.


Through GrassrootsHealth Nutrient Research Institute, you can also test your essential elements magnesium, copper, zinc and selenium, toxins such as lead, mercury and cadmium, as well as your omega-3 levels, inflammation levels and thyroid stimulating hormone (TSH) level. Find out your levels today! Log on to the test selection page (click the link below) to get your tests and see for yourself if your levels can be improved.
Make sure you track your results before and after, about every 6 months!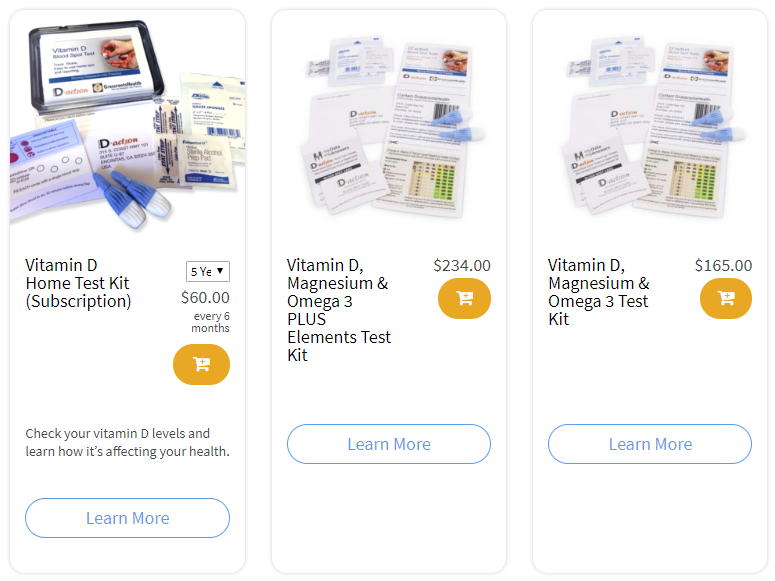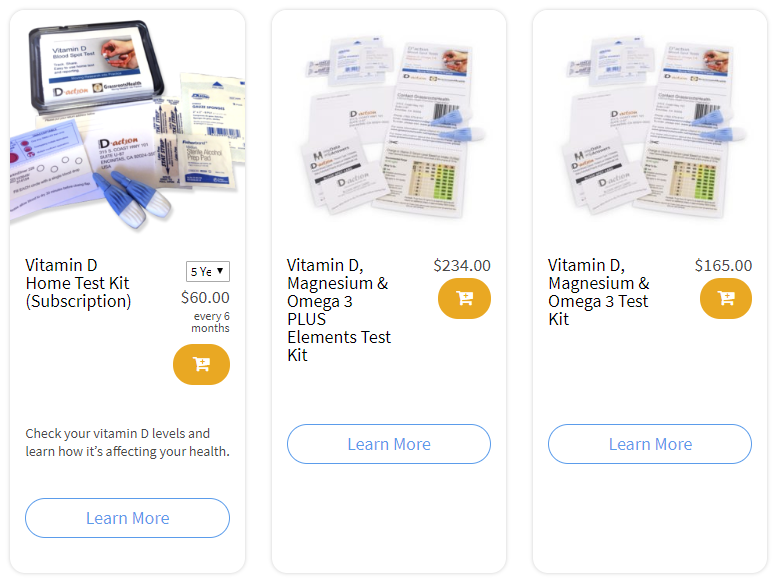 Click Here to Access the Test Page
How can I track my nutrient intake and levels over time?
To help you track your supplement use and nutrient levels, GrassrootsHealth has created the Personal Health Nutrient Decision System called


For each specific supplement, you can track what days you take it, how much, and many other details.  This will help you know your true supplemental intake and what patterns of use work for you to reach and maintain optimum nutrient levels.  Check it out today!
How Can You Use this Information for YOUR Health?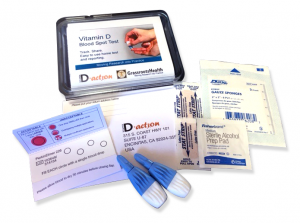 Having and maintaining healthy vitamin D and other nutrient levels can help improve your health now and for your future. Measuring is the only way to make sure you are getting enough!
STEP 1 Order your at-home blood spot test kit to measure vitamin D and other nutrients of concern to you, such as omega-3s, magnesium, essential and toxic elements (zinc, copper, selenium, lead, cadmium, mercury); include hsCRP as a marker of inflammation or HbA1c for blood sugar health
STEP 2 Answer the online questionnaire as part of the GrassrootsHealth study
STEP 3 Using our educational materials and tools (such as our dose calculators), assess your results to determine if you are in your desired target range or if actions should be taken to get there
STEP 4 After 3-6 months of implementing your changes, re-test to see if you have achieved your target level(s)