Published on October 12, 2021


Study shows selenium status may be a better predictor of breast cancer mortality than several important tumor characteristics
Key Points
Selenium (Se) is an essential mineral with antioxidant properties, and higher levels of selenium have been associated with lower risk of cancer, cognitive decline, cardiovascular disease, and COVID-19
One analysis from the study below found that patients with the highest serum Se concentrations had a 58% lower risk of death compared to patients with the lowest serum Se concentrations
When considered together, the three different biomarkers used to measure Se status were better at predicting mortality than three of the most important tumor characteristics (Nottingham histologic grade, tumor size, and number of lymph nodes involved)
Both selenium and vitamin D have been shown to be important factors in predicting breast cancer outcomes
---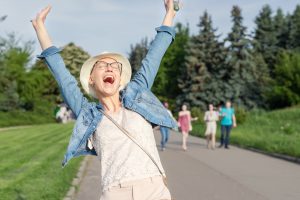 Selenium is an essential nutrient with antioxidant properties that plays a key role in thyroid function, reproduction, immune health, and DNA synthesis. Selenium also influences the production of cytokines and eicosanoids — chemical messengers that regulate inflammation and immune cell function. Studies have found an association between higher selenium status and a lower risk of cancer, cognitive decline, cardiovascular disease, and COVID-19. In fact, one study found significant correlations between the cure rate for COVID-19 and selenium status within particular regions of China, indicating that higher levels of selenium led to improvement in COVID-19 outcome.
Selenium Status Linked to Breast Cancer Outcomes
Cancer studies have shown that selenium also influences tumor growth and cell proliferation, with intake and levels showing potential effects on cancer development. With this in mind, Demircan et al. looked at breast cancer outcomes among 1996 patients with primary invasive breast cancer and correlated them to selenium status. Three different biomarkers of selenium (Se) were utilized: total serum Se concentration, selenoprotein P (SELENOP), and the glutathione peroxidase GPx3. Including all three measures allowed for a robust assessment of the relationship between selenium intake and status and breast cancer outcomes, compared to using blood Se concentration alone.
What did the study find?
Selenium status was divided into quintiles for each of the three biomarkers. A significant inverse correlation was seen between the lowest quintile (those with the lowest selenium status) and overall survival from breast cancer (p trend < 0.001). This means that the highest risk of mortality was seen among those with the lowest selenium status, and the relationship was strongest when selenium status was lowest according to all three measurements combined.  For example, as illustrated in the chart below, patients with the highest serum Se concentrations had a 58% lower risk of death compared to patients with the lowest serum Se concentrations.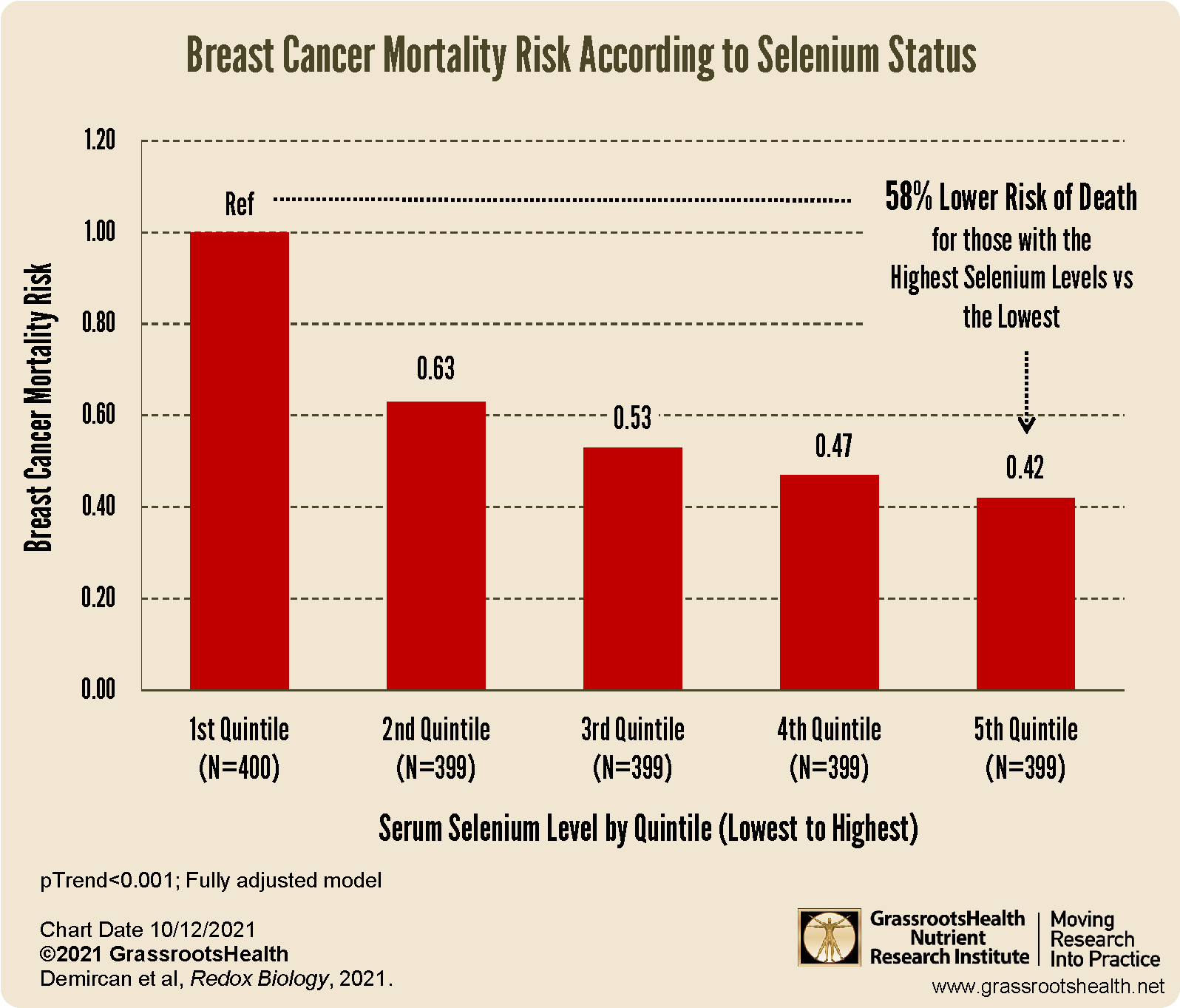 Click to Enlarge & Print
The associations remained significant even after adjusting for variables such as treatment method, age, gender, menopausal status, tumor size, and other variables. In fact, when considered together, all three selenium biomarkers were better at predicting mortality than three of the most important tumor characteristics (Nottingham histologic grade, tumor size, and number of lymph nodes involved).
As stated by the authors,
"We conclude that the Se status constitutes and important prognostic parameter in breast cancer," and that their finding "supports the notion on the essential importance of a sufficiently high Se status for human health."
Check Your Selenium Status Today!
Test your selenium levels today as part of the Elements Panel, which includes testing your vitamin D level along with essential elements magnesium, selenium, zinc, copper, and copper:zinc ratio, and toxic heavy metals cadmium, lead, and mercury.
Vitamin D Status Can Also be Predictive of Breast Cancer Outcomes
There is overwhelming evidence showing a significant relationship between higher vitamin D levels and a lower risk of getting breast cancer, as well as a lower risk of death among breast cancer patients.  Both are especially important for improving breast cancer outcomes.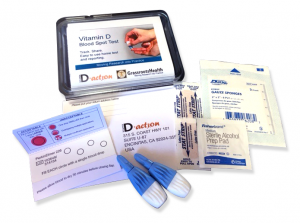 Having and maintaining healthy vitamin D, selenium, and other nutrient levels can help improve your health now and for your future. Choose which to measure, such as your vitamin D, selenium with other essential minerals including magnesium and zinc, by creating your custom home test kit today. Take steps to improve the status of each of these measurements to benefit your overall health. You can also track your own intakes, symptoms and results to see what works best for YOU.
Enroll and test your levels today, learn what steps to take to improve your status of vitamin D (see below) and other nutrients and blood markers, and take action! By enrolling in the GrassrootsHealth projects, you are not only contributing valuable information to everyone, you are also gaining knowledge about how you could improve your own health through measuring and tracking your nutrient status, and educating yourself on how to improve it.
Help everyone Move Research into Practice with vitamin D and other nutrients! As a special birthday gift to everyone, in honor of the science, we have created a special scholarship fund for anyone to donate to that will go towards helping others participate. Your donation will allow anyone to get help with funding their participation when they need it.
Text-to-give: Text Daction to 44321 to add to our Scholarship Fund.
How Can You Use this Information for YOUR Health?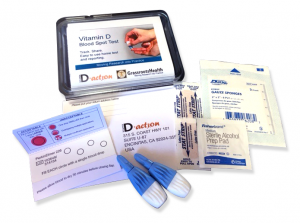 Having and maintaining healthy vitamin D and other nutrient levels can help improve your health now and for your future. Measuring is the only way to make sure you are getting enough!
STEP 1 Order your at-home blood spot test kit to measure vitamin D and other nutrients of concern to you, such as omega-3s, magnesium, essential and toxic elements (zinc, copper, selenium, lead, cadmium, mercury); include hsCRP as a marker of inflammation or HbA1c for blood sugar health
STEP 2 Answer the online questionnaire as part of the GrassrootsHealth study
STEP 3 Using our educational materials and tools (such as our dose calculators), assess your results to determine if you are in your desired target range or if actions should be taken to get there
STEP 4 After 3-6 months of implementing your changes, re-test to see if you have achieved your target level(s)